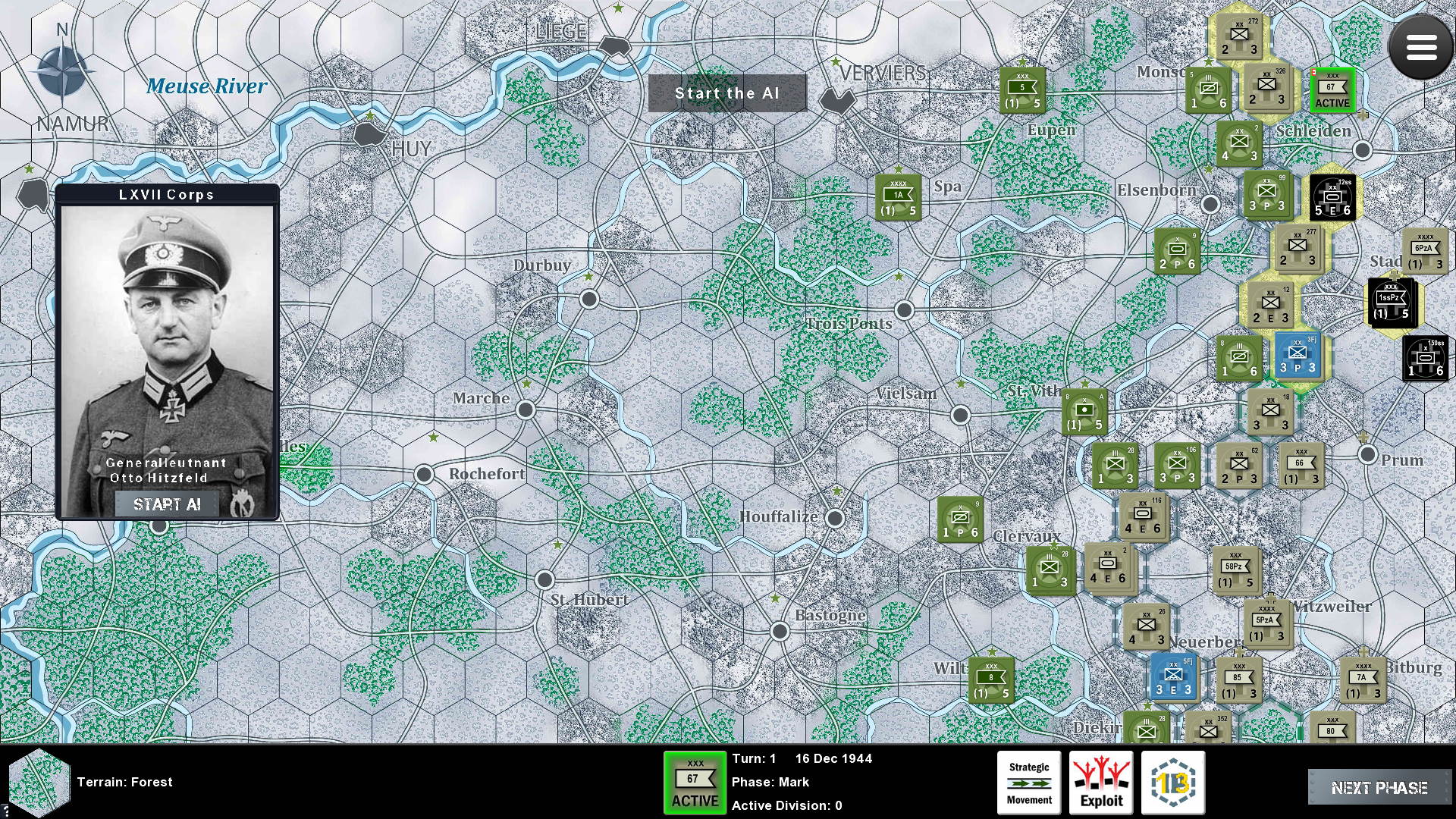 (screenshot from the beginning of Turn 1… German LXVII Corps prepares to jump off)
https://bruinbeargames.itch.io/winterthunder
From the mind of Casey Bruyn, of Bruinbear Games, comes a computerized version of Winter Thunder, my game on the Battle of the Bulge!
Windows only.
Hot-seat mode where you play both sides, or there is an AI for the German side… next release will feature an AI for the Allied side.
Available on itch.io for a minimum price of $10.00.
Apparently it will be available on Steam in the near future too, and will have that Allied A.I.
Check it out!
[ETA: here is a 27 minute video where Karl Muller of SmartWargames takes it for a spin…